Field research in Marina Dalmacija, Marina Kornati and in Split, October 2017
02 October , 2017
Field research was undertaken in Marina Dalmacija of D-Marin in Sukošan and in Marina Kornati of Ilirija d.d. in Biograd. Dr. Padovan, dr. Skorupan Wolff and dr. Pijaca visited the two marinas and interviewed the managing staff. Mr. Božidar Duka, regional director of D-Marin, arranged a sightseeing of Marina Dalmacija, the largest marina in Croatia, and gave an insight in the marina operator's business, with his view of the outstanding legal issues, in particular the nature and contents of the contract of berth and marina operator's liability. Mr. Duka also manages Marina Borik and Marina Mandalina in Šibenik.
The team members further visited Marina Kornati in Biograd where they held a long interview with Mrs. Branka Knez, the marina manager. Mrs. Knez commented in detail on a number of issues that have been raised so far within the research and provided a comprehensive overview of her experience as marina manager relevant for the understanding of the various legal issues related to the marina operator's business.
Finally, dr. Skorupan Wolff and dr. Padovan proceeded to Split where they met and interviewed the representatives of the Ministry of the Sea, Transport and Infrastructure, the harbour masters, marine inspectors, companies specialising in marine environmental protection services, director of Marina Tribunj and Marina Kremik (ing. Željko Malović) and the representatives of Plovput Ltd. The primary topics of discussion were related to marine environmental protection, safety of navigation and marine wreck removal with a focus on the ports and marinas.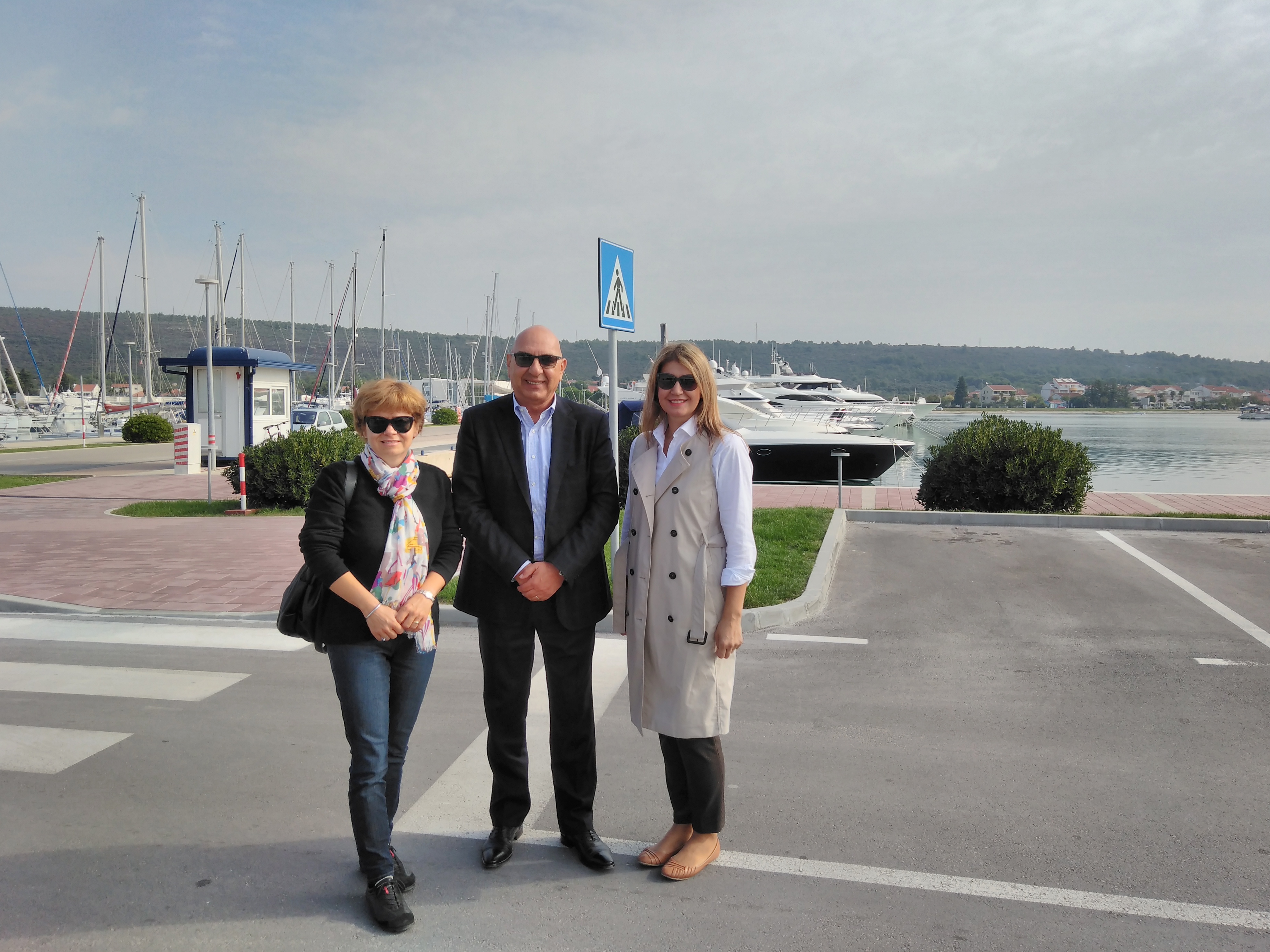 Dr. Vesna Skorupan Wolff and Dr. Marija Pijaca with Mr. Božidar Duka, regional director of D-Marin