Cooperation with marinas and competent institutions and authorities in Montenegro established
01 June , 2016, 12:06 h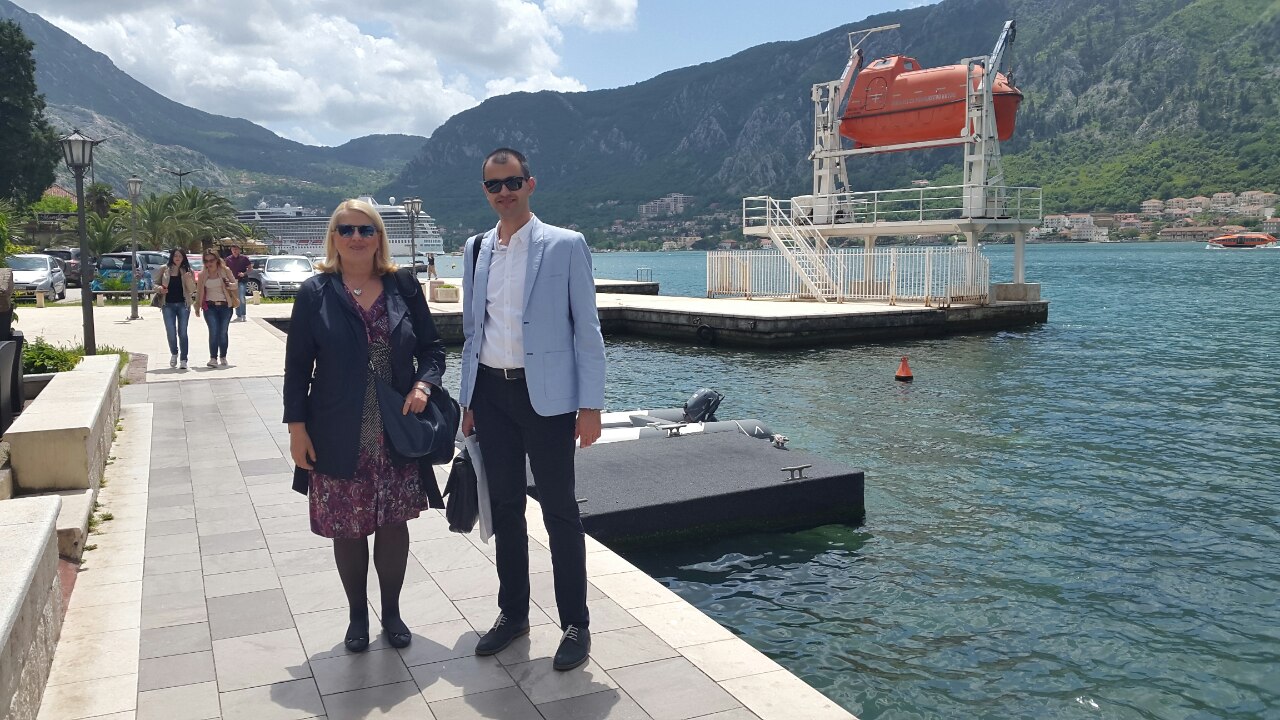 Prof. dr. sc. Ranka Petrinović and dr. sc. Nikola Mandić in the Port of Kotor
Prof. dr. Ranka Petrinović and dr. Nikola Mandić, collaborators on the project DELICROMAR, undertook field research in Montenegro from 23rd untill 26th May 2016. Cooperation has been established with the Public Company Maritime Domain of Montenegro, Marina Porto Montenegro Tivat, Dukley Marina Budva, Port of Kotor, Luštica Bay – marina under construction and the Maritime Faculty Kotor.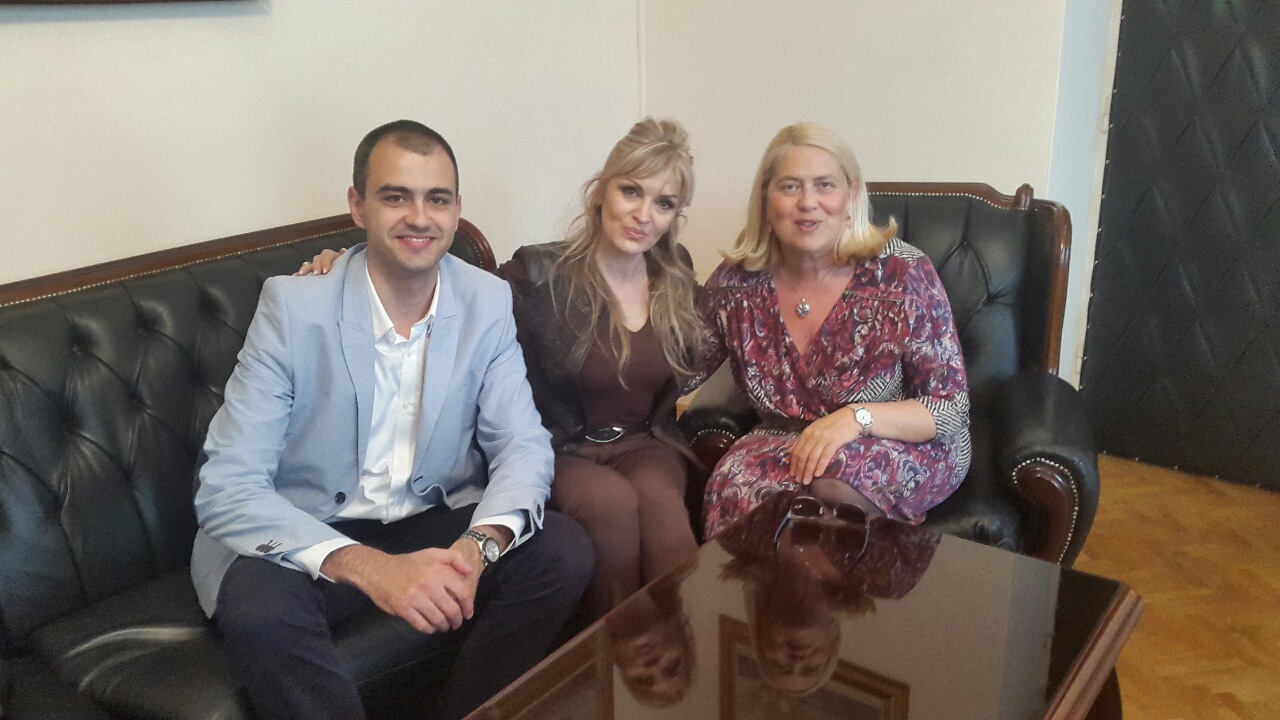 Prof. dr. Ranka Petrinović and dr. Nikola Mandić at the meeting with Prof. dr. Jelena Nikćević Grdinić of the Maritime Faculty Kotor
At this occasion the project team members collected the relevant information on legislation, sources of selfregulation and other important documentation and material that is going to be in the focus of the comparative law research under the project. All institutions and companies expressed their interest and the willingness to cooperate on the project, recognizing the potential and the mutual gain arising from the implementation thereof. In particular, they held that the future extended cooperation would be valuable as it would allow the transfer of the positive practice, experience and knowledge from Croatia eventually enhancing the legal framework in Montenegro.
The attractiveness of the project has also been proven by the fact that Budva Television reported thereon, presenting the project to the local public.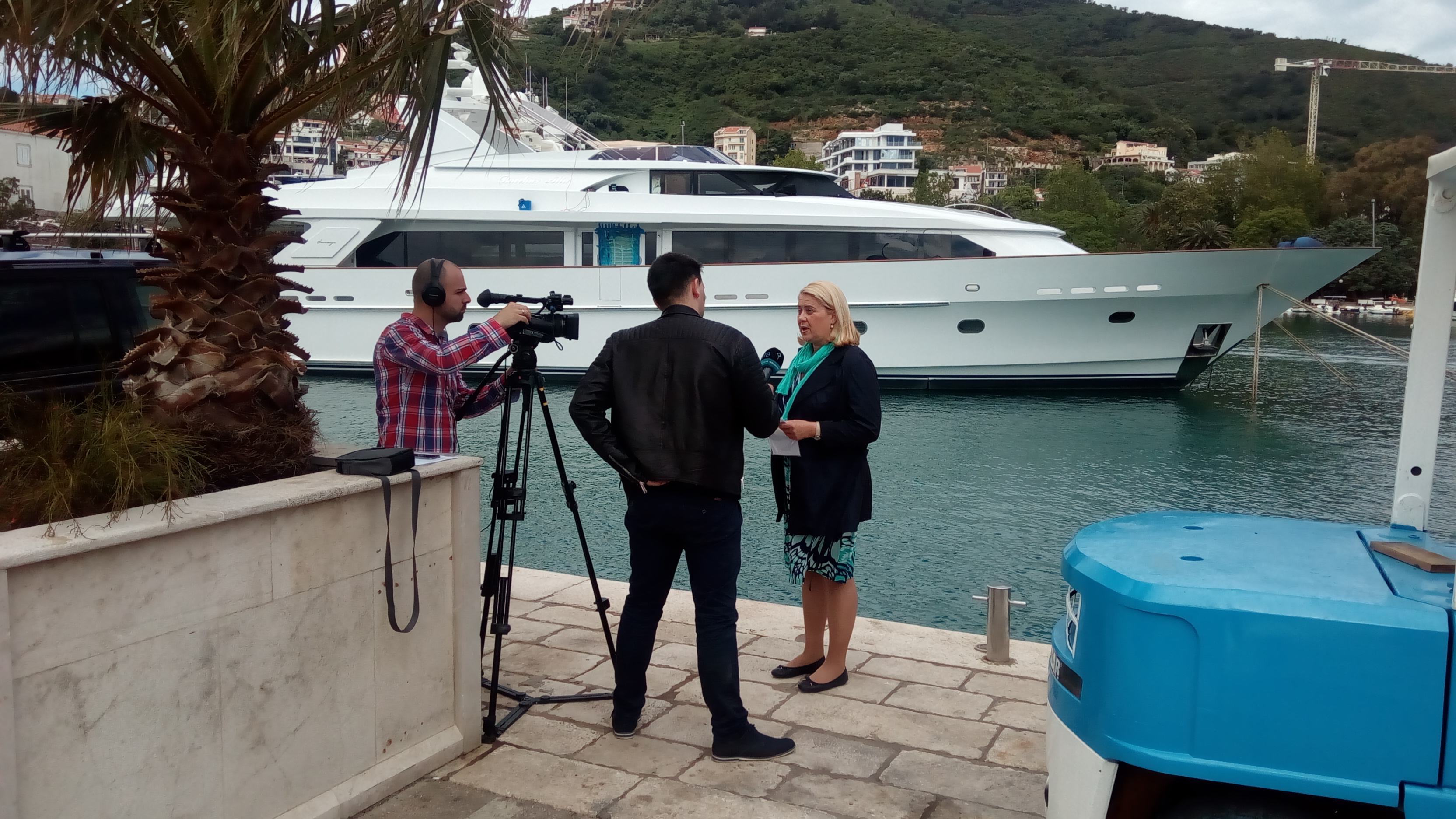 Prof. dr. Petrinović giving a statement for the Budva TV.  
Public Enterprise for Coastal Zone Management of Montenegro reported on the meetings with the DELICROMAR project team members and on the establishment of the cooperation on the project.