The Twelfth Biennial International Conference Criminal Justice and Security in Central and Eastern Europe: From Common Sense to Evidence-based Policy-making
25 September , 2018 - 27 September , 2018
Venue: Ljubljana (Slovenia)
The Biennial International Conference Criminal Justice and Security in Central and Eastern Europe addresses contemporary challenges in the field of criminal justice and security by encouraging the exchange of the latest views, concepts, and research findings from criminal justice and security studies among scientist, researchers, and practitioners from all over the globe. The aim of the conference is to highlight new ideas, theories, methods, and findings in a wide range of research and applied areas relating to policing, criminology, security issues, and social control issues. Conference strives for joint collaboration of different stakeholders in developing knowledge and experience that contribute to more secure and safe societies.
More information about the conference is available here.
Project Contribution: 
Dr. Marija Pijaca presented the paper titled: "Criminological and Legal Aspects of Croatian Ports and Marinas Security". The paper has been written in co-authorship with dr. Josip Pavliček and dr. Adriana Vincenca Padovan. It provides results of phenomenological research of criminal offences as the most severe forms of threat to security in Croatian ports and marinas. It also analyses the legal aspects related to security in Croatian ports and marinas and it presents an overview of the existing Croatian legal framework relating to security in the ports. The paper is published in the Coference Book of Proceedings.
The presentation can be downloaded here.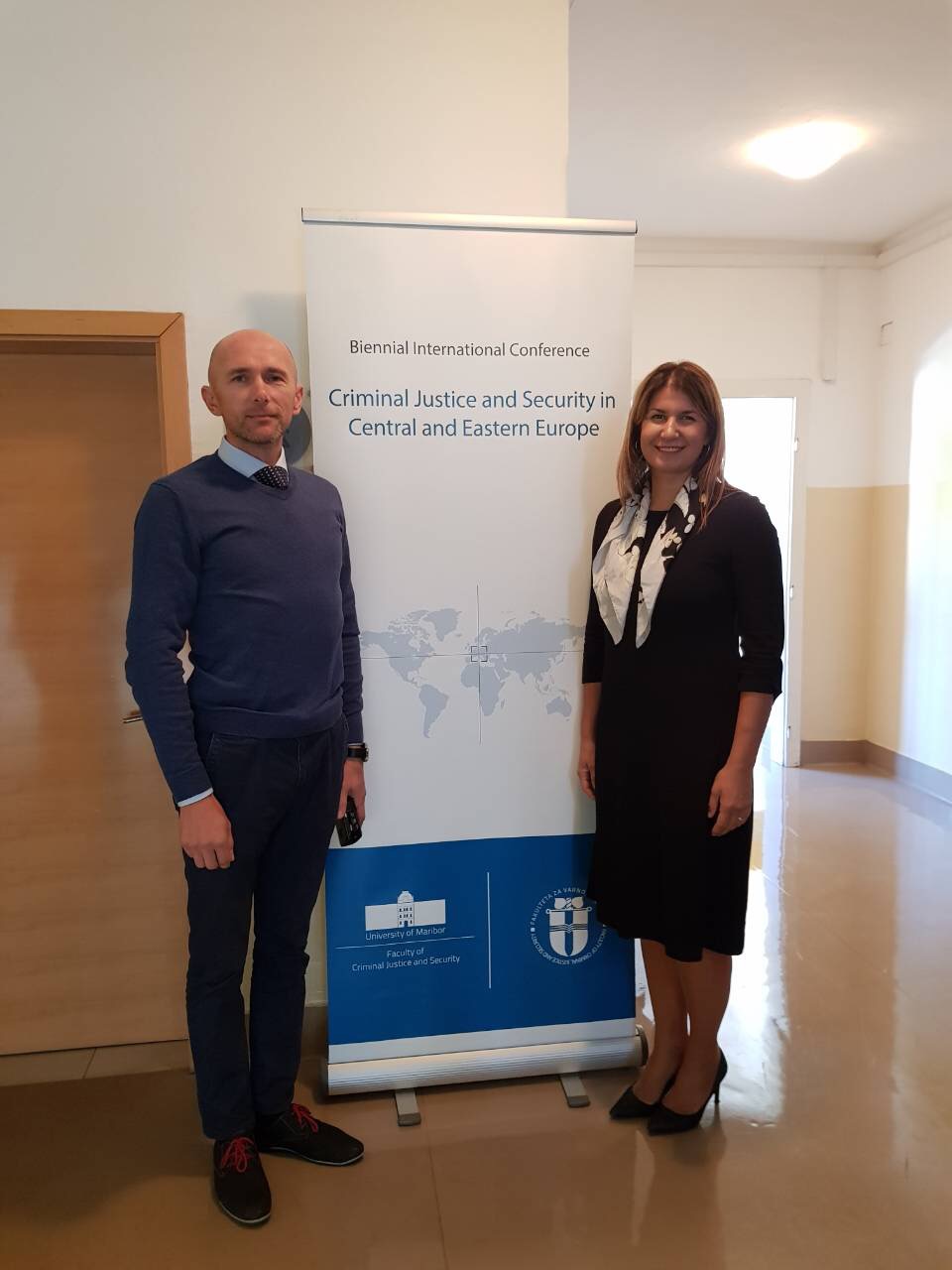 Dr. Josip Pavliček and Dr. Marija Pijaca    
Dr. Marija Pijaca delivering the presentation